While we haven't done a ton of traveling around the world, we have been to a couple epic places that were fairly inexpensive and had so many fun activities to do! In this post, we share our favorite places to go as we couple if you are wanting to have a romantic and adventurous time together.
You may also like the podcast episode we did on this subject titled: 159. Amazing Vacation Destinations You Should Put On Your Bucket List

Ambergris Caye – Belize
Ambergris Caye is a popular tourist destination located off the coast of Belize in Central America. It is the largest island in Belize and is known for its beautiful beaches, crystal-clear waters, and abundant marine life. The island is about 35 miles northeast of the Philip S.W. Goldson airport and takes a 90 minute ferry ride (or a 15 minute flight) to get there. MANY Americans travel to, or live in Belize.
There is a ton to do on the island such as snorkeling, scuba diving, and fishing. The island also has a vibrant nightlife, with many bars and restaurants to choose from.
The main mode of transportation on Ambergris Caye is by golf cart or bicycle. There are also water taxis that run between the island and the mainland, as well as boat tours and charters for exploring the surrounding waters.
One of the things we really loved as well is english is the official language, and the US Dollar is used and accepted pretty much everywhere.
Ambergris Caye has a tropical climate, with temperatures ranging from 75°F to 85°F throughout the year. The island experiences two seasons: A wet season from June to November and a dry season from December to May.
There are tons of small to medium size resorts, hotels and houses that you can stay at either in town, or right on the beach! Visitors can choose to stay in one of the island's many beachfront hotels or in a more secluded location farther inland.
Overall, Ambergris Caye is a beautiful and welcoming destination that offers something for everyone. Its stunning natural beauty, rich culture, and variety of activities make it a must-visit destination in Belize!
Top Things To Do In Belize
Visit Secret Beach – Secret Beach is an amazing beach a few miles north west of San Pedro. It has crystal clear waters and great food in huge portions. You can walk about hundreds of yards into the ocean as the water is very shallow.
Go cave tubing – Go cave tubing through the ancient caves of Belize. This is an exciting and unique experience that you will never forget! We did this and it was amazing! We won't share any details as we dont' want to ruin the experience but one of the funnest things you will ever do!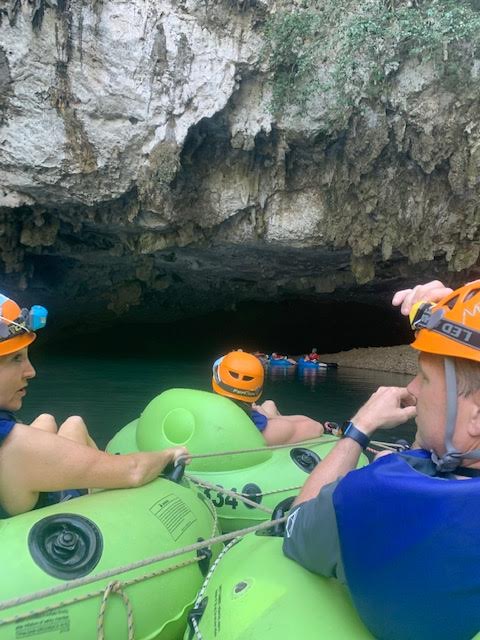 Snorkeling and swimming with the sharks – The barrier reef is just about 1/2 mile off the shore line of Ambergris Caye. It has crystal clear waters allowing you to swim with and see all the great underwater life. Our highlight was swimming with the sharks!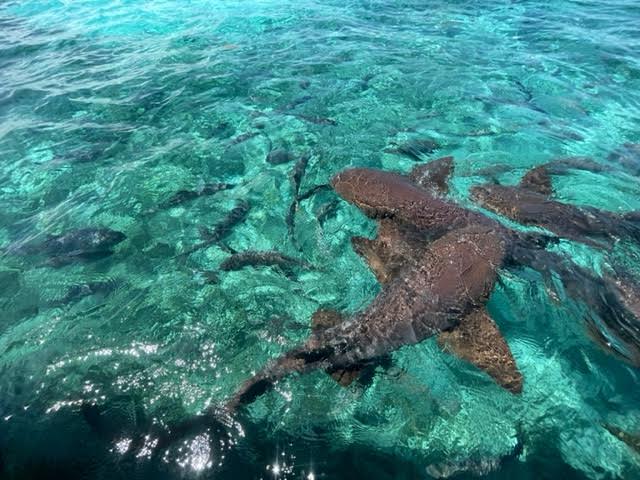 Zip lining through the jungle – Right by the cave tubing was a great zip lining park through the jungle and over rivers. It was a very fun experience and in expensive to do!
One of our favorite things about Belize was the amazing people and incredible food. If you are looking for an inexpensive vacation that has a ton to offer, Belize is a perfect place!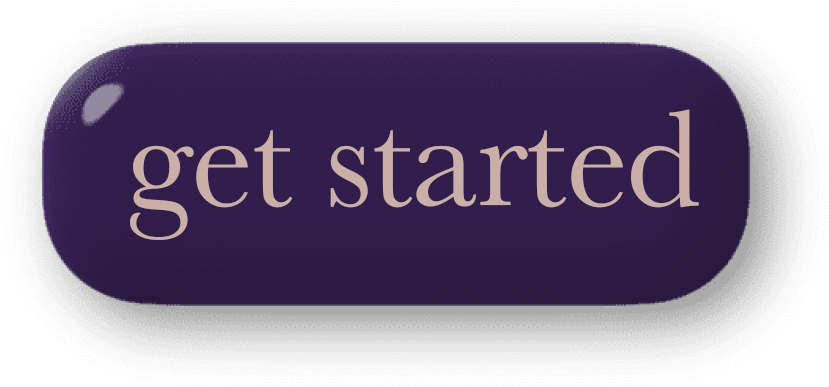 Cancun Mexico
Cancun is a popular tourist destination located on the northeast coast of the Yucatan Peninsula in Mexico. It is known for its stunning beaches, crystal-clear waters, and vibrant nightlife.
Cancun Mexico has a tropical climate, with temperatures ranging from 70°F to 90°F throughout the year. The city experiences two seasons: a wet season from May to October and a dry season from November to April.
Amy and I have been to Cancun several times and there are so many resorts to choose from, however the one that made the top of our list is the Royalton Splash Riveria Cancun. The resort is new and just opened in December 2022. It is an all inclusive which means once you are onsite, all food, drinks and snacks are included in the resort.
The resort has 12 restaurants with every type of food, waterpark with over 18 slides, 2 lazy rivers, and so much more! The food at the resort was amazing as we were eating at a 5 star restaurant every night! The resort also had nightly entertainment with musicians, magic shows, circus and various other types of entertainment.
The great thing we love about Cancun is it is pretty inexpensive to get there, and the all inclusive resorts are reasonably priced as well.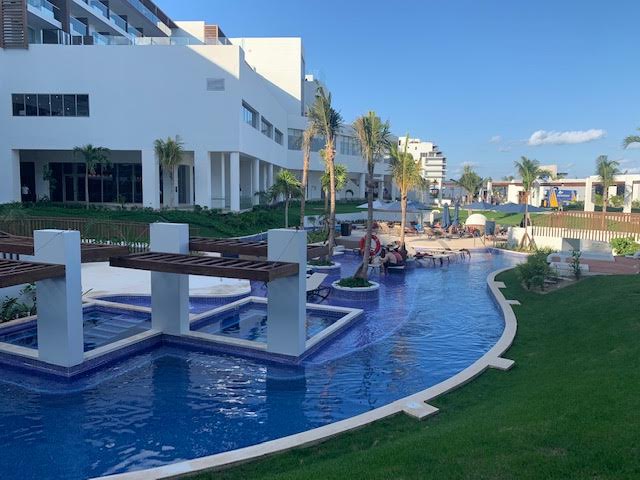 Regardless of where you decide to stay in Cancun as there are so many amazing resorts, it's the activities that you want to get out and do. Here are the top activities to do in Cancun:

Visit Chichen Itza
This ancient Mayan archaeological site is one of the most popular attractions in Cancun. The iconic Kukulkan Pyramid, a UNESCO World Heritage Site, is located here.
Explore Xcaret Parks
This eco-park offers a range of activities, including snorkeling, swimming in underground rivers, and experiencing traditional Mayan culture. There are several Xcaret parks that have different themes and activities to do. Check out the parks HERE
Relax on the beaches
Cancun is known for its beautiful beaches. Some of the most popular ones include Playa Delfines, Playa Tortugas, and Playa Chac Mool.
Playa Delfines: This beautiful, wide beach is one of the most popular in Cancun. It boasts turquoise waters and soft, powdery sand. It's a great spot for swimming, sunbathing, and taking in the breathtaking ocean views.
Playa Norte, Isla Mujeres: While not technically in Cancun, Isla Mujeres is a short ferry ride away and is home to one of the most picturesque beaches in the region. Playa Norte offers calm, shallow waters and a relaxed, laid-back atmosphere.
Playa Forum: This lively beach is located in the heart of Cancun's Hotel Zone. It's a popular spot for sunbathing, people-watching, and enjoying a variety of water activities, such as parasailing and jet skiing.
Playa Tortugas: This family-friendly beach is a great spot for swimming, kayaking, and snorkeling. It's also home to a variety of beachside restaurants and bars.
Playa Chac Mool: This quiet beach is located on the eastern side of the Hotel Zone and is a great spot for those looking for a more tranquil beach experience. The water here is calm and clear, making it a good spot for swimming and snorkeling.
Punta Cancun: This beach is located at the tip of the Hotel Zone and offers stunning views of both the Caribbean Sea and Nichupte Lagoon. It's a popular spot for surfing and is home to a variety of beach clubs and restaurants.
Take a day trip to Isla Mujeres
This island, located a short ferry ride from Cancun, offers pristine beaches and a laid-back atmosphere.
Go shopping at La Isla Shopping Village: This outdoor mall features a variety of stores, restaurants, and entertainment options.
Swim with whale sharks: From June to September, it's possible to swim with these gentle giants in the waters around Cancun.
Snorkeling
Cancun is an excellent destination for snorkeling enthusiasts, with its crystal clear waters, vibrant coral reefs, and diverse marine life. Some of the best places to snorkel in Cancun are:
MUSA Underwater Museum: This unique underwater museum features over 500 life-size sculptures that have been submerged in the sea to create an artificial reef. Snorkeling here offers a surreal experience, with the sculptures providing a home for a variety of marine life.
Isla Mujeres: The waters surrounding this island are home to a diverse array of marine life, including colorful fish, sea turtles, and rays. Some of the best snorkeling spots here include Garrafon Reef and El Farito.
Punta Nizuc: Located at the southern end of the Hotel Zone, Punta Nizuc is a protected marine park that boasts an abundance of colorful fish and coral. The area is easily accessible by boat or by shore from the beach.
Puerto Morelos Reef: Located about 30 minutes south of Cancun, the Puerto Morelos Reef is a protected national park that offers excellent snorkeling opportunities. The area is home to a variety of fish, rays, and sea turtles, and the water is crystal clear.
Akumal: Located about an hour south of Cancun, Akumal is a popular snorkeling spot that's known for its resident population of sea turtles. Snorkelers can also spot rays, barracudas, and other tropical fish here.
Cozumel: While not technically in Cancun, the island of Cozumel is a popular day trip destination from Cancun that offers some of the best snorkeling in the region. The island is home to numerous coral reefs and marine parks, including the famous Palancar Reef.
Take a day trip to Tulum
This picturesque coastal town is known for its well-preserved Mayan ruins, stunning beaches, and laid-back vibe.
Explore the Nichupte Lagoon
This large lagoon is a great place for water activities, such as kayaking and paddleboarding.
Click HERE for more info and pricing through our travel partner.
Saint George Utah
Ok so we are a little bit biased because this is where we are from, but if you have never experienced St George, you are missing out! St George Utah is about 90 minutes north of Las Vegas and is close to several of the most amazing places on earth such as Zion National Park, The Grand Canyon, Lake Powell, Bryce Canyon and many more other amazing places to see.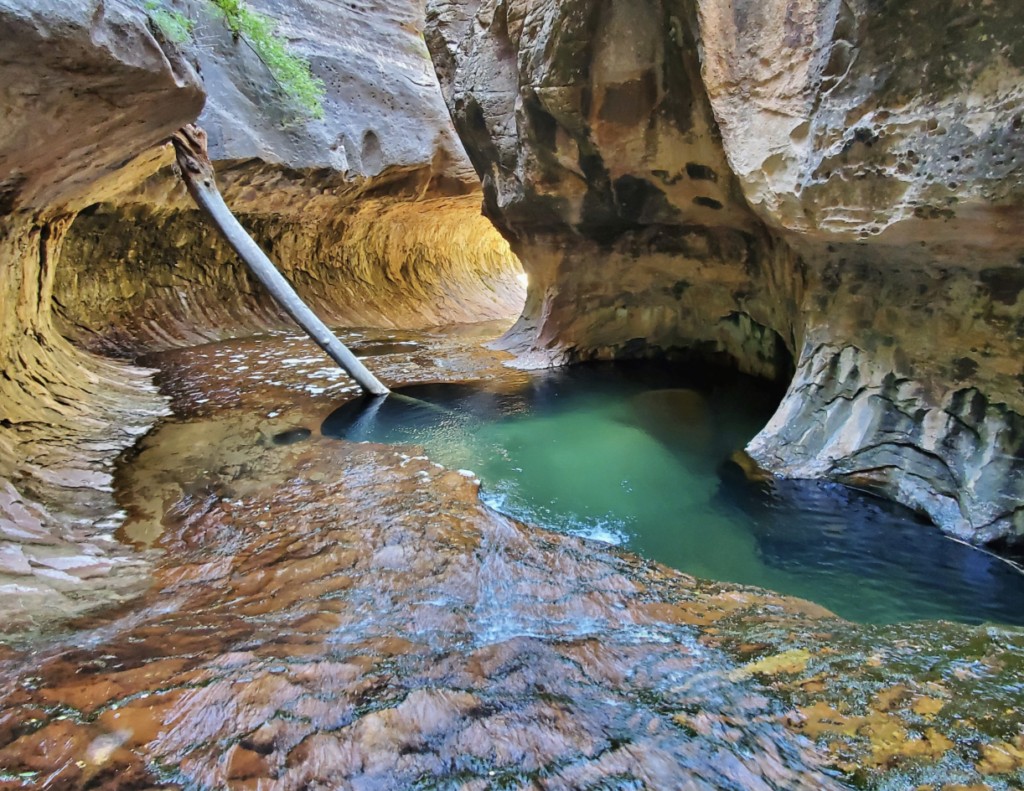 There are many reasons why you should consider visiting St. George, Utah. Here are some of the top reasons:
Outdoor Recreation: St. George is located near several national and state parks, including Zion National Park, Bryce Canyon National Park, and Snow Canyon State Park. These parks offer stunning landscapes and numerous opportunities for hiking, biking, camping, rock climbing, and other outdoor activities.
Climate: St. George boasts over 300 days of sunshine per year, making it an ideal destination for those who enjoy spending time outdoors. The area's mild winters also make it a great escape from colder climates.
History and Culture: St. George has a rich history and is home to many historic sites, museums, and cultural events. Visitors can learn about the area's pioneer heritage at the Brigham Young Winter Home and the St. George Tabernacle, or enjoy performances at the Tuacahn Amphitheatre.
Golfing: St. George is a golfer's paradise, with several world-class golf courses, including the Coral Canyon Golf Course and the Sand Hollow Resort Golf Course.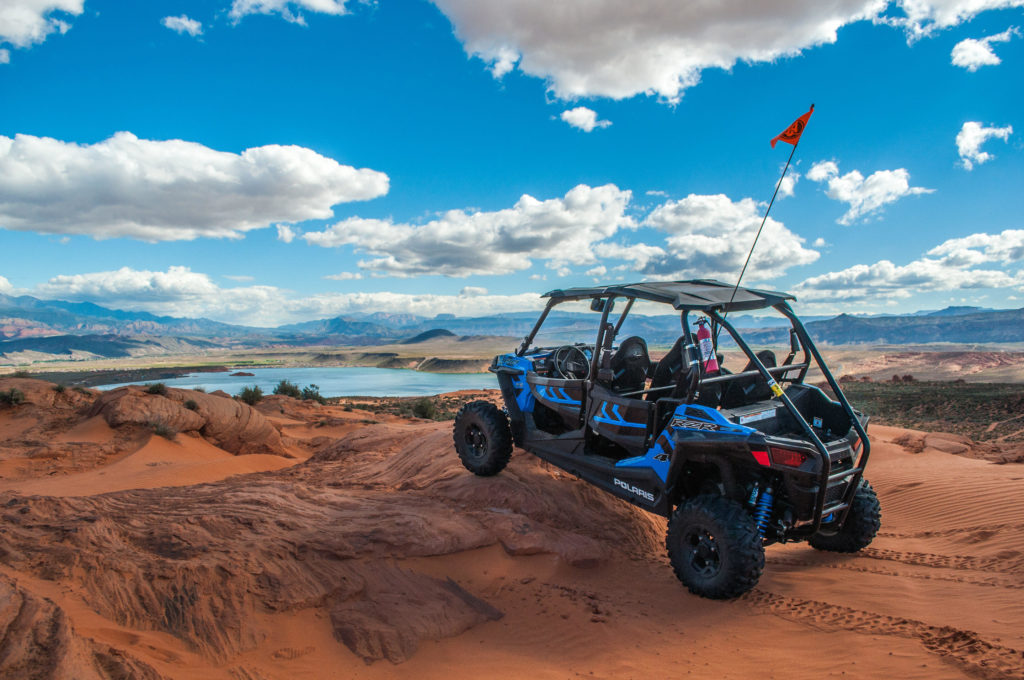 Wellness and Spa: St. George is home to several wellness centers and spas that offer a range of treatments and services, from yoga and meditation to massages and facials.
Shopping and Dining: St. George has a variety of shopping and dining options, including local boutiques and restaurants, as well as national chains. The area's farm-to-table restaurants and craft breweries offer a unique dining experience.
Every year we do our Intimacy and Adventure Retreat in St George which helps couples connect intimately and of course, have some fun and adventure together. You can find out more information about the Intimacy and Adventure Retreat here.
Overall, St. George is a great destination for those seeking outdoor adventure, cultural experiences, or simply a relaxing getaway. Its mild climate, natural beauty, and variety of attractions make it a great destination for visitors of all ages.
Ultimate Intimacy
---
Check out the most amazing app for your marriage to spice things up and bring you closer together as a couple!