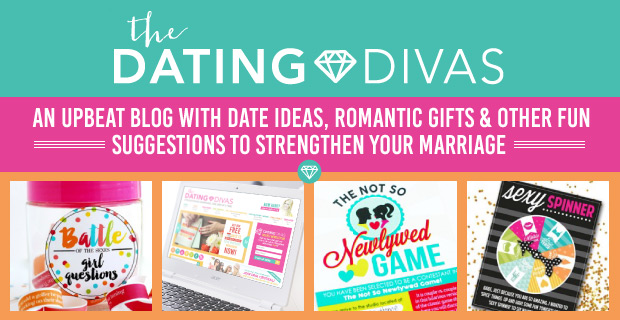 So excited!! The Dating Divas is an amazing website & blog with tons of ideas for married couples to keep on dating! Recently they did a write-up and review on the Ultimate Intimacy app. Not only did they do a review, but they've included some really cute printables to go along with setting up an Ultimate Intimacy date night.
We collaborated with The Dating Divas to offer some sexy text messages you can send your honey directly from the app! To get to it, go to Resources -> Sugar & Spice, then tap Sexy Invites. Type datingdivas as the code and voila! A bunch of cute images you can use to send just the right message will appear: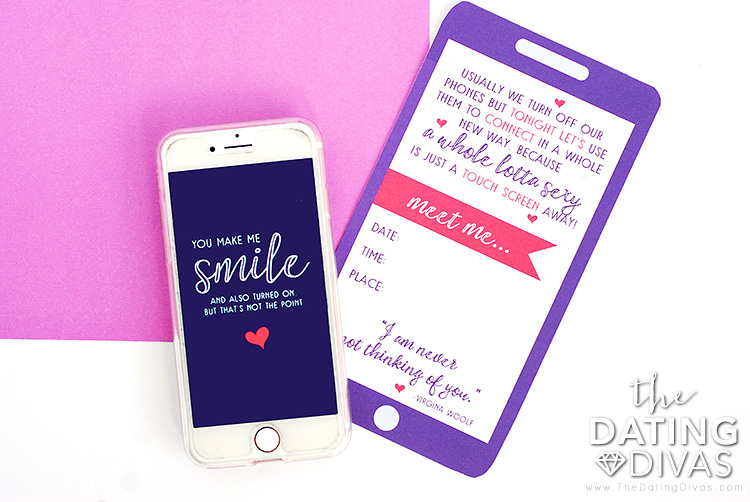 Read the full write-up HERE.
TESTIMONIALS OF THE ULTIMATE INTIMACY APP
Read what a few Divas have to say about this sexy app for Android and iPhone users!
"My hubby and I are always trying to express our love in each other's "love language." For my sweetie, that would be physical intimacy, and boy does this game fit the bill! We both really loved how it covered all aspects of intimacy and was clean and tasteful! I got the sweetest text the next day and he's already asked when we can play it again! The best part, even being hormonal and pregnant, I enjoyed it and I am looking forward to the next time too!" -Melissa
"Ultimate Intimacy is an awesome app packed full of resources! My husband and I had fun looking through it and learning some new things. 😉 The game had a lot of great new ways to change things up in the bedroom! The only problem we had was that we felt it was a little weird to have the voice read you the actions, so we had to keep reading the long paragraphs to know what to do next. It took a lot of concentration and may have taken a little bit of the romance out of the moment, haha. Other than that we had a good experience and definitely think this is a fabulous, clean and tasteful resource for couples!" – Gabby
"As a couple going through infertility, sex isn't always fun. But this app helps with making the bedroom fun again and it really helps keep that flame glowing. I'll be honest, I thought this app was going to be cheesy, but it's not. It has a lot of great resources within the app and you can customize the game to where you are comfortable and you can thumbs up or thumbs down actions that pop up. I love that you can make it as spicy as you are comfortable with. It takes a little bit to understand how the game works and how to set all of the custom settings, even after reading all the instructions. But I would definitely recommend this app!" -Jaide
"I'll say to anyone who's looking to spice up sexy time—this is the app for YOU! There are tons of different categories and over 190+ positions. My husband and I had so much fun going through it! Everything's tasteful and straightforward but definitely inspires you to walk on the wild side… We love it!" -Elizabeth
We have received lots of feedback from users of this sexy game for both Android and iPhone users! These couples tell us a story that sounds something like this:
We've been up playing the game so late, that we haven't been getting any sleep lately!
My wife and I don't argue anymore!
There's more peace in our home. Our children aren't fighting as much anymore, maybe because Mom and Dad are more relaxed!
There's passion and affection in our marriage now!
We're talking and communicating about all sorts of things better! Especially the things we used to avoid or never felt like we could talk about.
We're setting goals together and working together again!
It's as if creating a fulfilling, intimate connection in marriage brings out the very best in a man and a woman. 🙂
Don't forget to follow us on instagram and facebook @ultimateintimacyapp for daily marriage inspiration, new announcements, updates, products, giveaways and more!