We know as well as anyone, how busy and hectic things can get in life with kids, work, activities, technology and so many other things! They can take the attention and focus off of what is truly the most important… which is your relationship with your spouse. Amy and I are no different, with 4 kids, work, school, activities, and all the other things that fill our time.
It is sometimes hard to take the time to spend together and focus some time on "us" and our relationship, so we came up with a 30 day Ultimate Intimacy App Marriage challenge to help bring couples closer together, even if it is only for a few minutes a day.
The Ultimate Intimacy 30 Day Challenge has 30 straight days of specific things for you and your spouse to do together to better connect every day. Amy and I have never done this before so we are going to start January 1st and take this challenge as well and we invite you to do the same and join us on this journey and share with us what you are experiencing while doing this!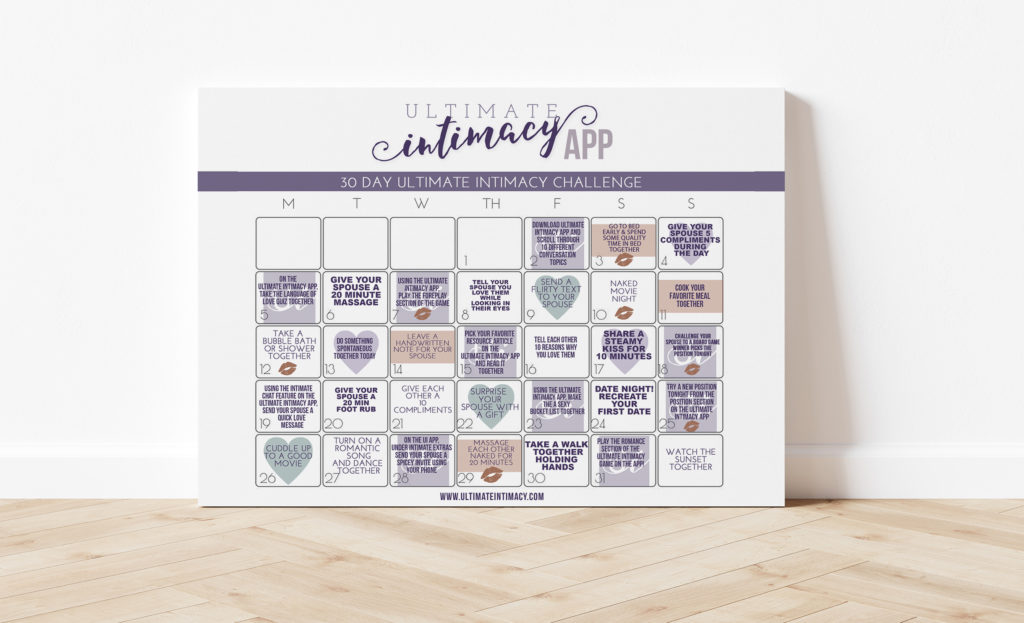 To get the 30 day Ultimate Intimacy Marriage Challenge Calendar:
Download the Ultimate Intimacy App for free in the app store
Go to the "Resource" section of the app
Go to "Ultimate Intimacy Coupons and Printables" section
Click on the "Ultimate Intimacy 30 Day Intimacy Challenge Calendar to download and print.
If you have not heard of our app yet, it is called the Ultimate Intimacy marriage app and you can find all the information on it on our website ultimateintimacy.com
We hope you have great day and an amazing, passionate marriage!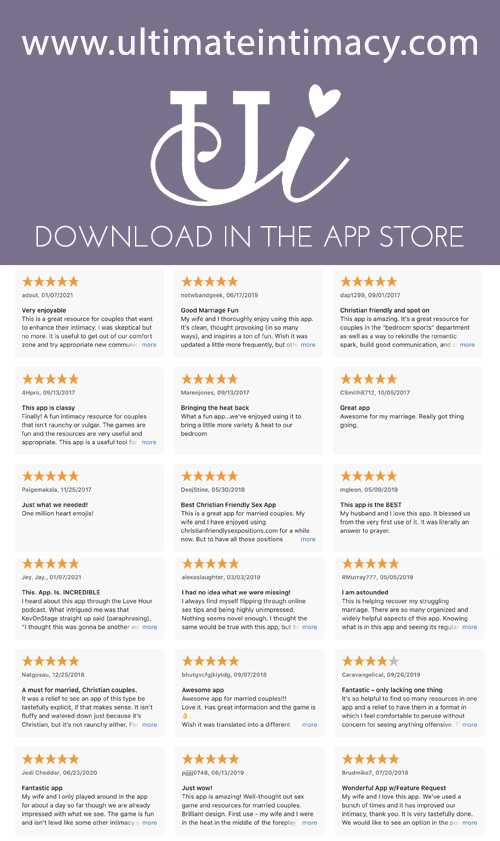 Don't forget to follow us on instagram and facebook @ultimateintimacyapp for daily marriage inspiration, giveaways, new announcements and updates and more!