Meet Amy, a 42-year-old Christian wife and mother of four. Amy's journey through marriage began with dreams of endless romance, passion, and connection. However, her husband's upbringing, marked by divorced parents with minimal affection, posed a challenge to her expectations.
Amy's parents, in contrast, had a loving, affectionate marriage, which shaped her vision of a passionate lifelong relationship.
As newlyweds, Amy and her husband navigated their way through the complexities of intimacy and communication. They had a strong bond but lacked open communication about their desires in the bedroom. Amy hesitated to express her preferences, fearing she might hurt her husband's feelings or create dissatisfaction.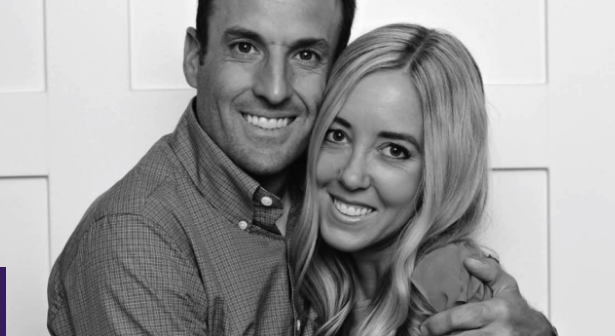 The Game-Changer
Several years ago, Amy decided to take matters into her own hands. She surprised her husband with a unique gift – a sex board game she discovered online. Amy was eager to rekindle the flames of passion in their marriage and wanted to explore new experiences tailored to her preferences as a woman.
The game proved to be exciting, fun, and spicy, offering fresh ideas and positions for the bedroom. Most importantly, it initiated candid conversations about their intimacy, desires, and how to please each other better. However, the game had its drawbacks, including inappropriate language and impracticality.
A Revelation
Around the same time, Amy shared her newfound happiness with her friends. One friend admitted that sex felt like a chore, while another confided in Amy about her husband's involvement in pornography, which had devastated their marriage. Lack of communication about intimacy, dissatisfaction with sex, and unmet desires had triggered a cascade of issues for these couples.
Amy began to realize that many women struggled with orgasms, expressing their desires, or even identifying what they truly wanted in their intimate relationships. She firmly believed that sex was a gift from God and that both spouses should experience ultimate enjoyment from it. Amy wanted every woman to desire intimacy with their husbands as she did.
The Creation of The Ultimate Intimacy App
Amy and her husband decided to take action. They found an app developer who would implement their ideas and turn it into the Ultimate Intimacy App. The Ultimate Intimacy App is rooted in Christian values and dedicated to improving couples' communication and intimacy.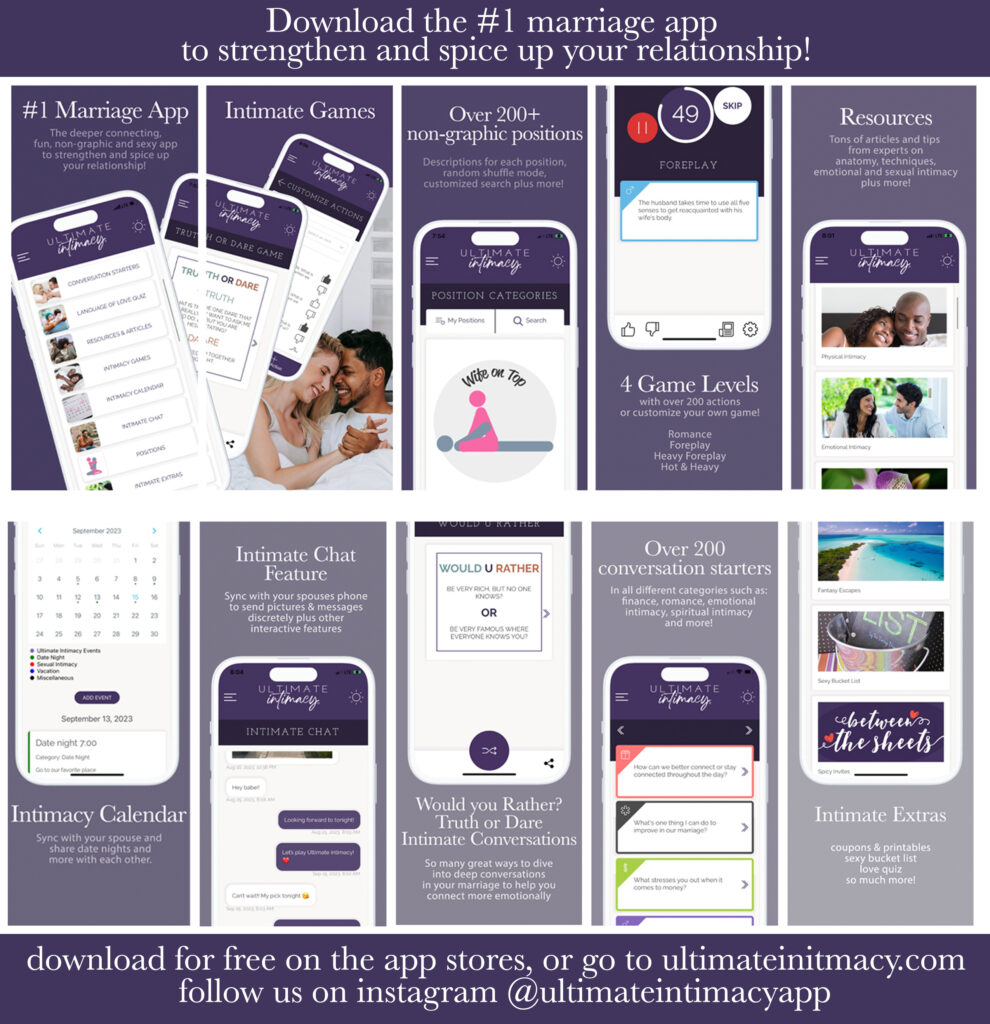 Changing Marriages, One Download at a Time
Since its launch in September 2017, the Ultimate Intimacy App has transformed countless marriages. Couples who have played the game and engaged in open conversations about their desires have reported remarkable changes. Intimacy has improved significantly, with couples sharing, holding hands, and serving each other like never before.
To date, the Ultimate Intimacy App is approaching 700,000 downloads and has a 4.8/5 star rating in the App Store, and a 4.6 rating in google play. You can also follow them on instagram @ultimateintimacyapp where they share videos, polls, and many other fun things.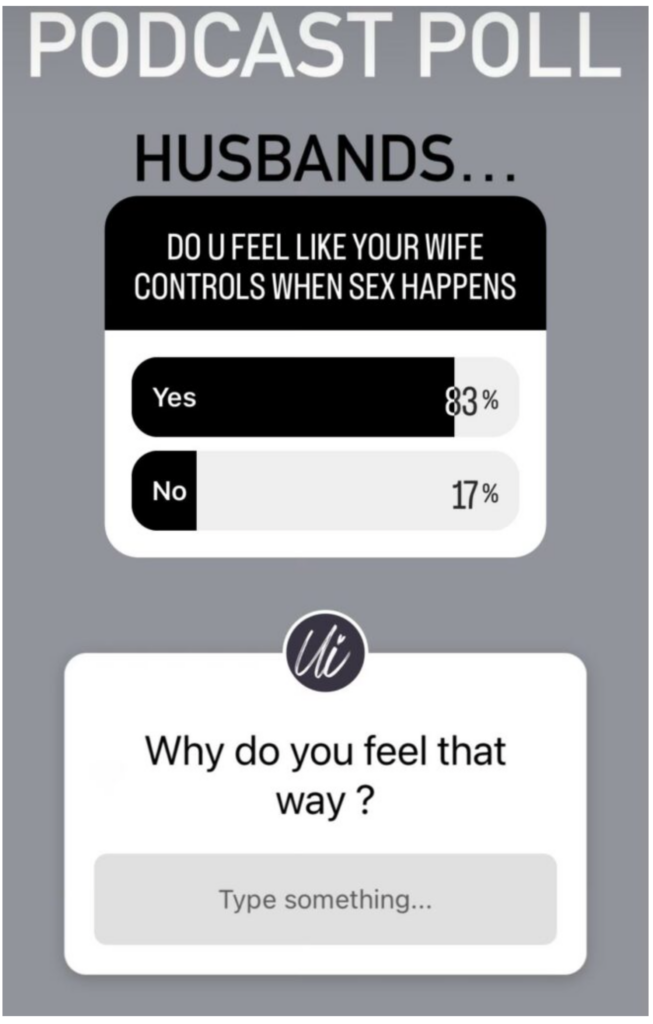 The Mission: Strengthening Marriages
Amy and Nick have a mission: to strengthen marriages and foster genuine connections between spouses. They firmly believe that increasing intimacy can lead to stronger marriages and a more joyful outlook on intimate moments. The app encourages couples to understand each other's physical, emotional, and sexual needs and to communicate openly about sex and other aspects of their relationship.
Conclusion
If you find yourself stuck in a relationship rut and yearn to reignite the flames of passion in your marriage, consider giving the Ultimate Intimacy App a try. This innovative tool offers a fun game, valuable resources, conversation starters, respectful positions, and products to enhance your intimacy on multiple levels.
To download the app and take a step toward a more passionate and fulfilling marriage, visit ultimateintimacy.com or your app store. Join the thousands of couples who have already experienced the transformational power of the Ultimate Intimacy App and discover the joy of deeper, more meaningful connections with your spouse.
You can also check out great products at shop.ultimateintimacy.com to help connect you on a deeper level.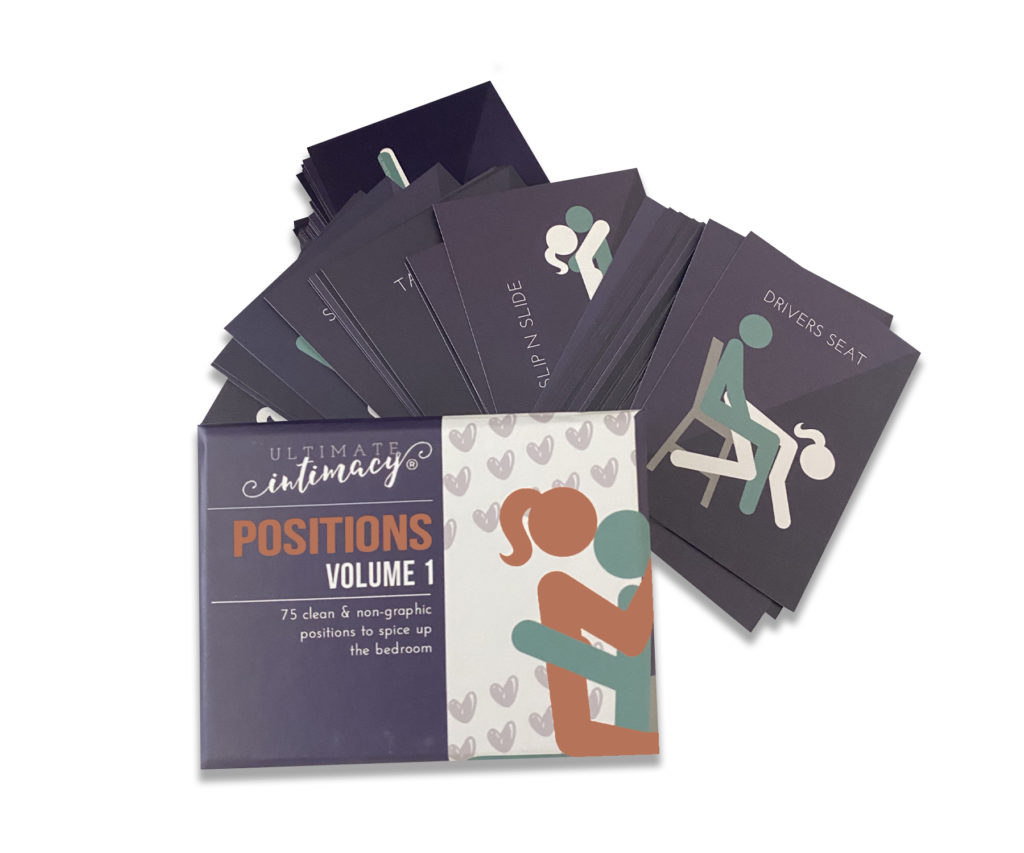 Also check out out great podcast!