Marriage, they say, is a serious commitment. But does it have to be all serious, all the time? Absolutely not! In fact, one of the keys to a successful and lasting marriage is to infuse it with a good dose of fun.
That's right, fun – the magical ingredient that can add a zing to your relationship, strengthen your bond, and keep the flame alive. So, why is fun essential, and what can you and your spouse do to keep the fun quotient high? Let's explore.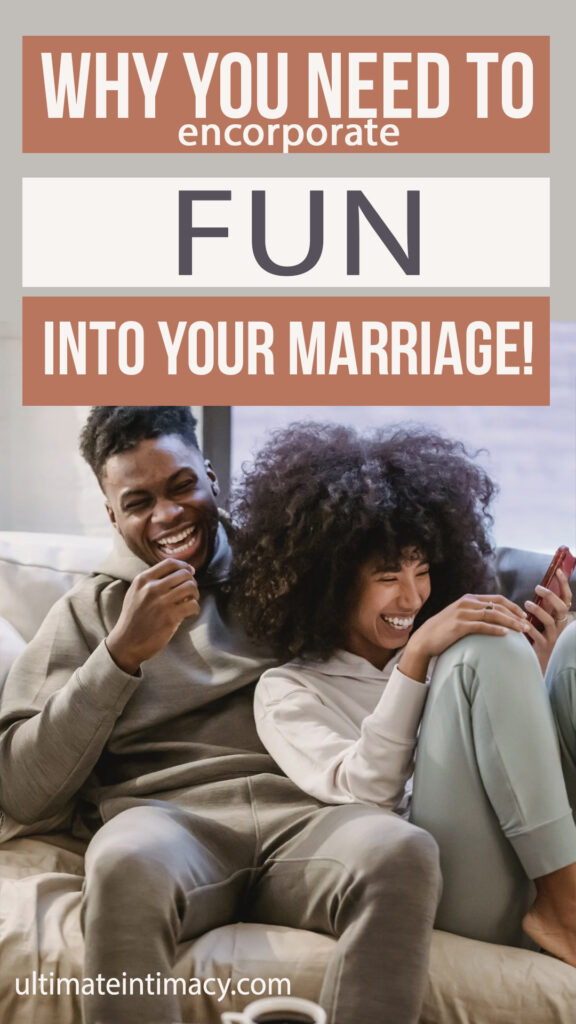 Why Fun is Crucial in Marriage
Stress Relief: Life is full of challenges, and marriage is no exception. Fun activities can be a wonderful way to unwind and forget about the daily stressors that can accumulate. Laughter is a natural stress reliever.
We did an entire podcast on the importance of having fun in marriage titled: 8 Ways To Make Your Marriage More FUN… And Why It Is So Important.
We often think that to transform our marriage into something great requires a lot of effort, or big changes to be implemented, but the truth is, it is the small and simple things that have such a great impact and make a difference in marriages. In this episode, Nick and Amy have O.L. and Sway Buckley with Marriedpreneurlife.com on the podcast to discuss they ways you can find more fun in your marriage. Finding the "fun" again in your marriage is a key to a long and happy relationship… and more fun in your marriage equals more sexual intimacy 🙂

Having fun is a choice, and is something you need to decide to do
You need to make the time to have fun in your relationship
Find fun games and things you can to together
Set a budget aside for the fun things in life
Try and experience new things together
Be spontaneous and surprise each other
Get physical together and have fun in the bedroom
Laugh and be silly together

Reignite the Spark: Remember those early days of your relationship when everything was new and exciting? Fun can bring back that spark and remind you of why you fell in love in the first place.
Teamwork: Engaging in fun activities together helps you work as a team. Whether it's solving a puzzle, competing in a game, or planning a spontaneous road trip, it strengthens your bond and your ability to tackle challenges together.
Communication: Fun conversations are often the best kind. When you're having fun, communication is effortless, and you're more likely to open up to each other.
Building Memories: The memories you create during fun activities become the building blocks of your relationship. Over time, these shared experiences become part of your unique story.
Now that you know why fun is vital, let's look at some awesome ideas to incorporate it into your marriage.
Fun Ideas for Couples
Movie Nights: Choose a theme, like 80s classics, sci-fi, or rom-coms, and binge-watch movies with your favorite snacks. Don't forget the cozy blankets!
Cooking Adventures: Try cooking a new recipe together. The kitchen can be a fun place for experimentation and shared culinary delights.
Game Nights: Board games, card games, or video games – pick your poison! A little friendly competition can lead to lots of laughter.
Game nights can also include fun games in the bedroom to enhance your sexual intimacy. Check out the amazing Ultimate Intimacy App to have the most fun of your life in the bedroom! Best of all it's FREE to download.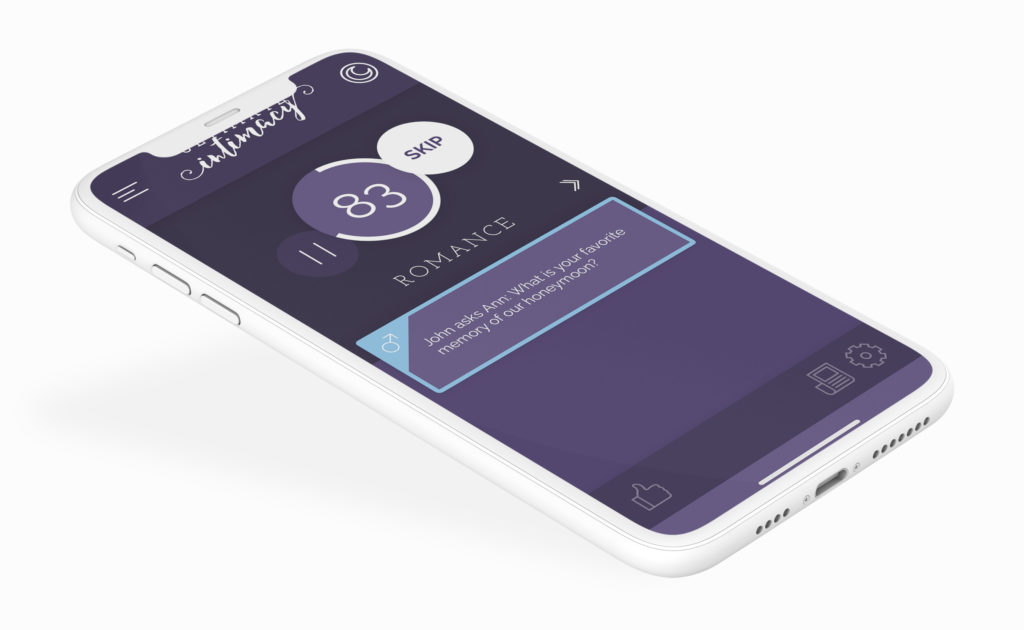 Outdoor Adventures: Go hiking, biking, or camping. Nature offers a great backdrop for fun and adventure.
Take a Dance Class: Whether it's salsa, tango, or hip-hop, dancing can be a great way to connect and have fun.
Travel and Explore: Plan a weekend getaway or a spontaneous road trip. New places and experiences always bring excitement.
Traveling or doing a short get a way is vital for a happy marriage. If you remember our previous podcast and articles we did on the 2-2-2 rule, you know why it is so important. If you haven't had an opportunity to read or listen to the podcast, you can do so by clicking on this article: Why The 2-2-2 Rule Is The Secret To A Happy Marriage.
DIY Projects: Collaborate on home improvement or craft projects. Working together on something tangible can be both productive and fun.
Exercise Together: Sign up for a dance, yoga, or fitness class. Sweating it out together can be quite enjoyable and healthy!
Volunteer: Give back to the community by volunteering together. It's a rewarding experience that can bring you closer.
Comedy Nights: Attend a comedy show or visit a local comedy club. Laughter is the best medicine, after all.
Photo Scavenger Hunt: Create a list of things to find or photograph in your city and explore it together, capturing the moments.
Spontaneous Date Nights: Surprise each other with impromptu date nights. Pick an activity, restaurant, or location neither of you has been to before.
Check out this great article How "Date Night" Changed Our Marriage.
If you need some great date night ideas, check out our Ultimate Intimacy Date Night Cards with over 150 great date night ideas!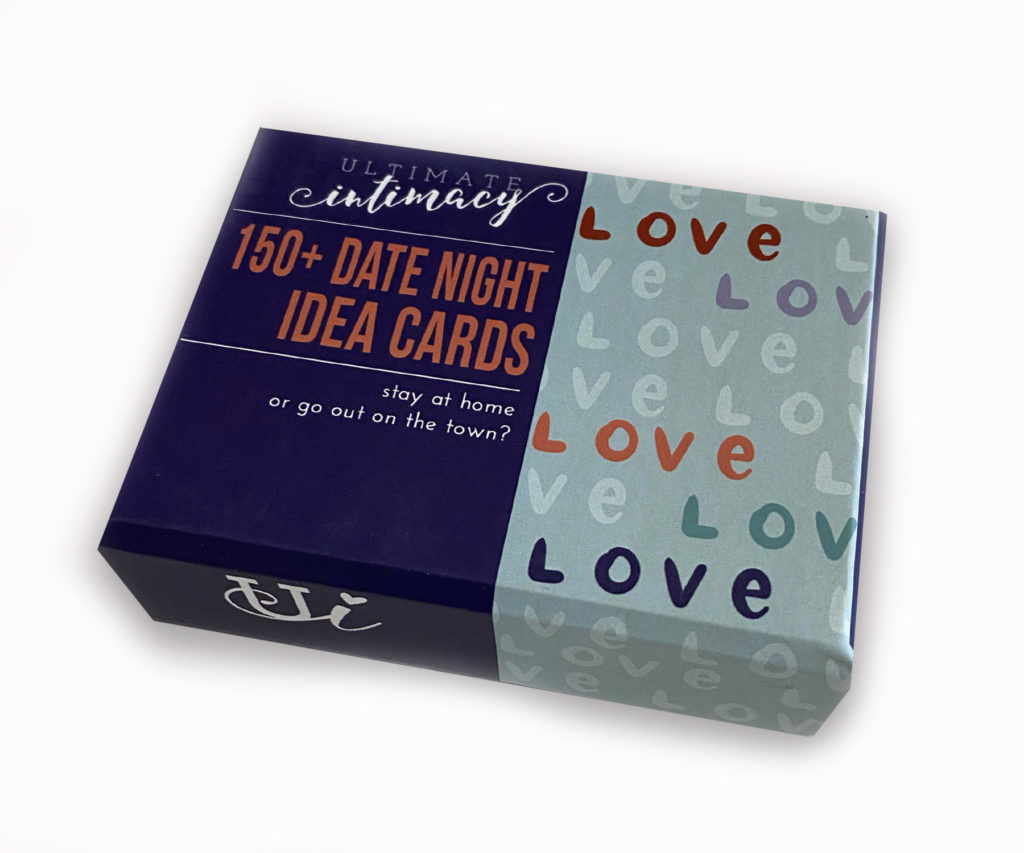 Stargazing: Lay a blanket out in your backyard, watch the stars, and try to spot constellations. Bring along some hot cocoa for extra coziness.
Learn a New Hobby Together: Whether it's painting, photography, or a new language, embarking on a new hobby together can be incredibly fun and fulfilling.
Remember, the key to incorporating fun into your marriage is to make it a regular part of your routine. It's not about extravagant or costly activities; it's about spending quality time together, laughing, and enjoying each other's company.
So, don't take your marriage too seriously. Embrace the fun, and you'll find that your relationship becomes stronger, happier, and more exciting than ever before. After all, couples who play together, stay together!
Ultimate Intimacy
---
If you really want to have the time of your life, then check out the AMAZING Ultimate Intimacy App! This will be the most fun you will ever have in the bedroom with your bedroom games and non graphic sex positions (iPhone only).