Date nights are essential for keeping the spark alive in any relationship. They provide an opportunity for couples to connect, unwind, and enjoy each other's company. But have you ever considered taking your date nights to the next level? How about trying something a bit more adventurous and intimate?
In this article, we're going to explore 15 exciting naked date night ideas for couples that shouldn't get you arrested. These ideas can add a new level of intimacy and fun to your relationship, so let's dive in!
Oh, you may also enjoy the podcast episode we did titled: 193. Our Favorite Naked Date Night Ideas That Won't (Or Shouldn't) Get You Arrested.

DISCLAIMER – We are not responsible for stupid decisions you make, the consequences, or any arrests for your decisions you make while doing naked date night, so use discretion when applying these different naked date night ideas, and do them in private PLEASE!
Naked Stargazing: Imagine lying under the open sky, naked, with your spouse by your side. It's a perfect setting for deep conversations and connecting with each other on a whole new level. Just make sure you have a private and comfortable spot in your backyard because no one else wants to see it.
Naked Candlelight Dinner: Turn a romantic candlelit dinner into something more sensual by doing it in the nude. However, if cooking naked isn't your thing, consider ordering takeout for a cozy and intimate meal.
Make sure you are wearing a hair net on both the upper and lower deck, and please don't be deep frying anything for obvious reasons.
Hot, Romantic Bubble Bath for Two: Indulge in a luxurious bubble bath together. Add soft music, some candles, and perhaps even some intimate games or conversations to make it extra special.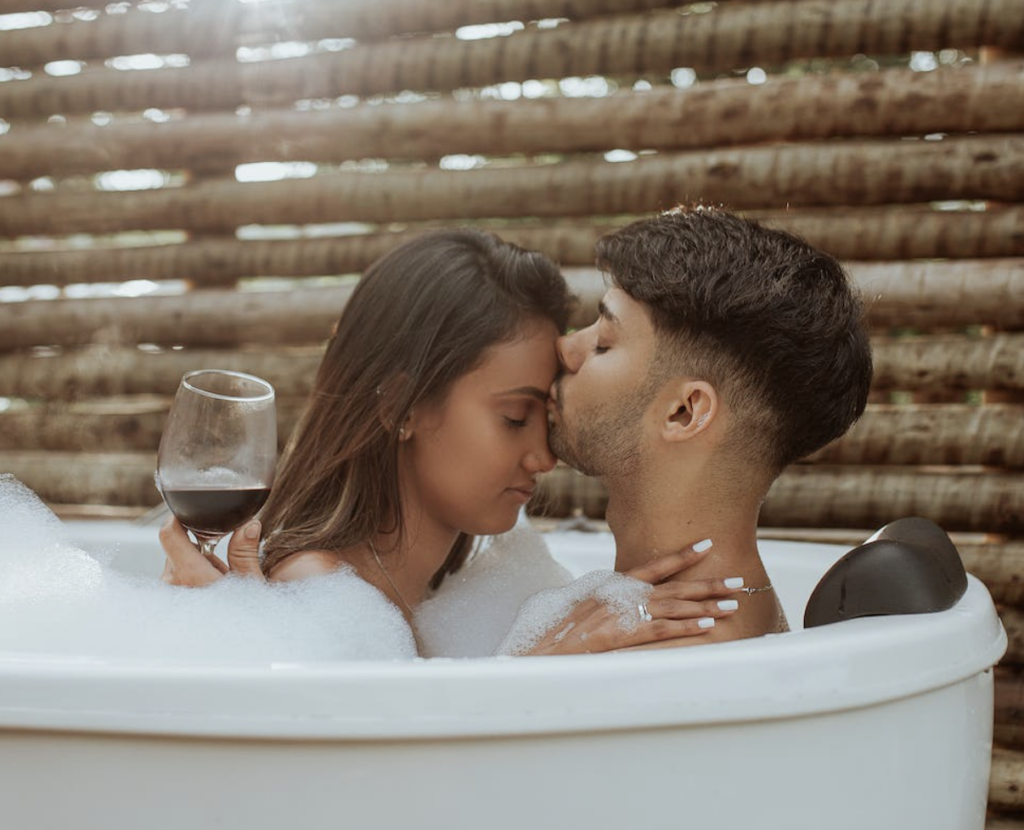 Naked Art Night: If you're both artistically inclined, consider trying a naked art night. One of you can be the model, and the other can create a masterpiece. It's a creative way to bond and appreciate each other's bodies.
Body Painting: Take the art night a step further by using your bodies as the canvas. Get some body-safe paint and let your creativity flow. It's a sensual and playful experience.
Blindfolded Taste Testing: Explore your senses and experiment with various flavors and textures by doing a blindfolded taste test. Use treats like chocolate, whipped cream, or fruits, and take turns feeding each other.
Naked Massage Night: Massages are a fantastic way to relax and connect. Set the mood with dim lighting, soothing music, and scented oils. Take turns giving each other sensual massages for a memorable night. This is one of our favorites!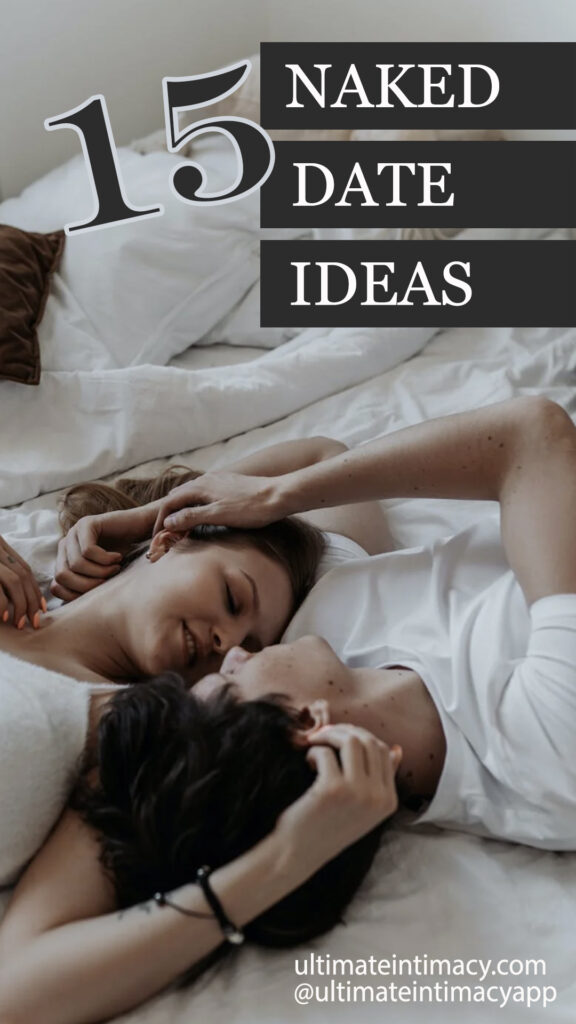 Indoor Picnic: Create a cozy indoor picnic setup with a blanket and your favorite snacks. It's a simple yet intimate way to enjoy a meal together.
Naked Movie Night: Transform your regular movie night into something steamy by watching your favorite films in the buff in your bedroom (not at the movie theater). Just be mindful of the movie choice—too engrossing, and you might forget about the movie altogether!
Our Recommendation – We recommend you pick a sub par movie so you can focus on each other.. instead of the movie 🙂
Drive-In Movie Night: If you have access to a car with a screen, consider taking your naked movie night on the road. Find a secluded spot, bring your favorite snacks, and enjoy the movie under the stars.. or under the blanket 🙂
Dance Party: Dancing can be incredibly sensual. Put on some music, let loose, and dance together in the nude. Slow, intimate dancing can be especially romantic. Don't pick dance club music, no one wants to see you jumping around naked. Pick something soft and romantic that you can slow dance together with.
Skinny Dipping: If you have access to a private pool or hot tub, skinny dipping can be an exhilarating experience. Enjoy the water's embrace in your most natural state. Just make sure the water is not too cold guys, that could be embarrassing as shrinkage is real!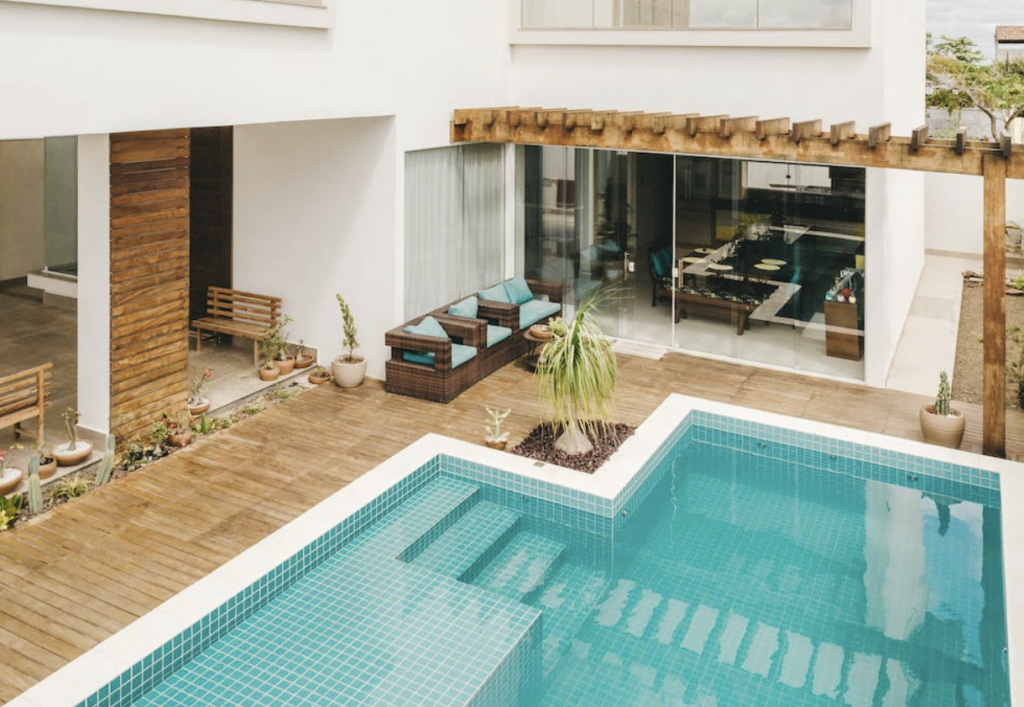 Photography Session: Capture your love and intimacy through the lens. Whether you hire a photographer or take photos yourselves.. wait what?? don't hire a photographer, do it yourself. A sensual photography session with just you and your spouse can be empowering and beautiful.
Erotic Games: Explore your desires, fantasies, and secrets with a game of erotic truth or dare, or ultimate intimacy bedroom game. These games can be an exciting way to deepen your connection and intimacy.
When you play these type of games, you both win! Need some amazing game ideas? Check out the Ultimate Intimacy App!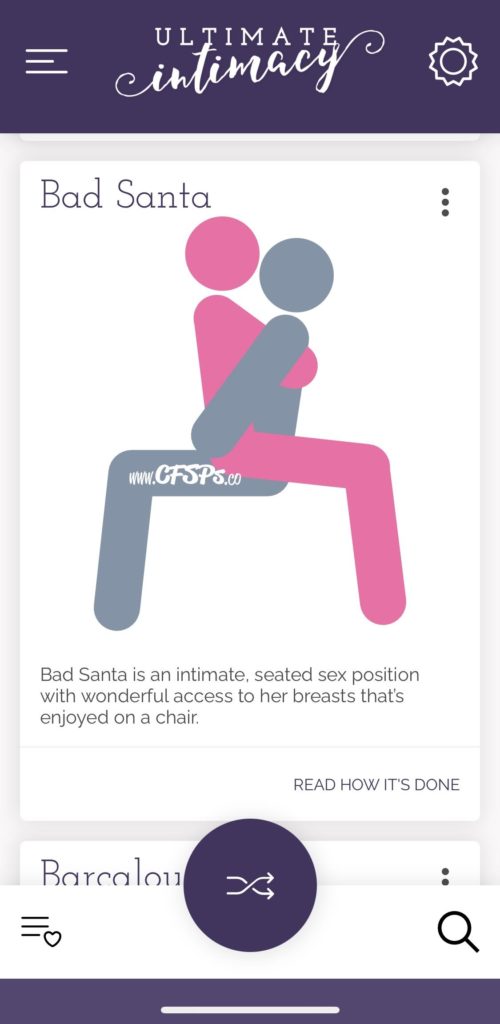 Naked Spa Night: Pamper each other with spa treatments in the nude. Whether it's massages, facials, or hot tub sessions, it's a relaxing and sensual way to spend quality time together.
Naked date nights can be a thrilling way to bond with your spouse, deepen your connection, and create lasting memories. Remember that consent and comfort are key, so only explore these ideas if you both feel enthusiastic about them.
Communication and trust are the foundations of any successful relationship, and trying these adventurous date night ideas can enhance your connection in wonderful ways. So, pick one or more of these ideas, and get ready for a night of unforgettable passion and intimacy.
Ultimate Intimacy
---
Want to spice things up and have the funnest nights of your life for date night? Check out the Ultimate Intimacy App! Experience the most amazing sexual intimacy imaginable and find out why over 650,000 people have downloaded the app and give it such a high rating!